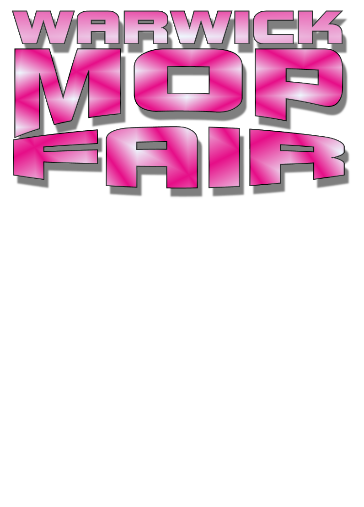 Welcome to the web site for Warwick Mop Fair.
This site has been designed to bring you some background information about Warwick's oldest tradition. Held at the same time every year for nearly seven hundred years the Mop has quite a history behind it.
What King Edward III would have said about the Mop being on the Internet we can only guess but now people all over the world can read about this unique British tradition that only Warwick and a handful of other local towns can claim to be part of. A tradition that has continued throughout history, during the Black Death, the Civil War, the Great Fire of Warwick, two world war's and continued right up to the present day in the very centre of the town. What other event can make this claim?
If you are a Warwick resident with a tale to tell of your exploits at the Mop please get in touch we'd love to hear what you got up to. If you're a tourist coming to Warwick in October read up on what you can expect to see just four nights a year .
Once again this year local schools will be taking part in our competition so four lucky winners get to be a Warwick Mop VIP for the day with free rides and a host of other goodies into the bargain.